EPS website renewed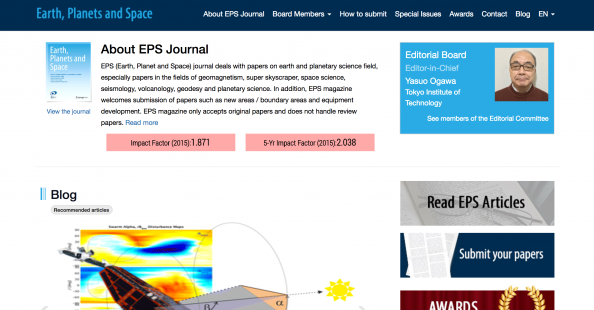 Earth, Planets and Space (EPS) launched its new and improved global website on Mar 3, 2017. The renewed website addresses the following objectives.
1. User-friendly website
The enhanced website interface has a simple top navigation and is available in both English and Japanese.
2. Responsive site for mobile browsing
Responsive design suitable for multiple devises such as tablets and mobile phones.
3. Up-to-date information with the latest journal publication and news
Updated journal publication information, news, and event with blog and RSS feeds.
4. Integration with social media
Integrated with Facebook and Twitter to increase followers of EPS on social media.